Our History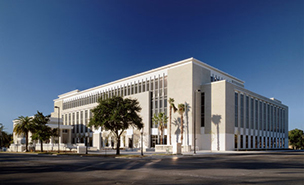 Alachua County Courthouse
Taylor, Cotton & Ridley, Inc. started operations in June 1973 with Larry Ridley, AHC serving as President and Chief Operating Officer while partners Dick Taylor and Lon Cotton (of Taylor & Cotton, Inc Tampa, Fla.) served as Secretary and Treasurer. The business began in Gainesville, Florida as a distributor of Commercial Builders Architectural Hardware but very quickly added steel doors, frames, wood doors and multiple miscellaneous construction building products. In 1974 a branch was opened in Jacksonville, then Orlando in 1987, and Lecanto, Florida in 1995.
The company grew very quickly under the direction of Mr. Ridley. After five years of operation, the shares and interest of his partners Taylor & Cotton were acquired and he moved the financial operations from Tampa to Gainesville to consolidate all activities into the Gainesville home office. The original plan to be a commercial (wholesaler) material supplier of door opening products quickly became multifaceted with the addition of Detention Security Equipment and also evolved into a Sub-Contractor offering jobsite installation of its' products with Insured Bonding .
TCR was one of the first in Florida to sell a "package of Door Hardware, Hollow Metal & Wood Doors, Door Frames" and was a pioneer in offering an installed package; plus, was the only business of its kind "headquartered" in Florida, to also perform Detention Equipment Supply and Installation in Florida, Georgia and South Carolina for many years.
TCR is proud of its 40 years of successful operation and with its' qualified people in positions responsible for sales, estimating, project managing, material production, etc., TCR plans to continue long into the future. TCR and its employees pride themselves with being able to offer their customers the highest grade, and most widely accepted and proven architectural specified products in our field.
We stand ready to help you in planning, design, specifications, estimating, supply and installation. PLEASE ALLOW TCR TO BECOME A PART OF YOUR TEAM and we'll become your "DOOR TO SUCCESS."
Our Company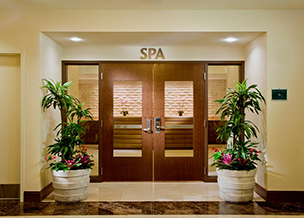 The Peabody Orlando
Taylor, Cotton & Ridley, Inc. is a successful 40 year old family owned and operated construction products Distribution Company specializing in the sale and installation of steel doors, frames, wood doors and finish hardware as well as building specialty items normally specified in AIA sections 8, 10 & 11 for commercial, industrial, institutional and detention projects. We represent the largest and most widely known and specified building product manufacturers in the United States and around the world.
TCR is a certified "Detention Equipment Contractor" (DEC) having supplied, installed and completed multiple prisons, jails and courthouses in numerous states providing a full range of detention materials as specified in Sections 8, 11 & 17.
TCR has serviced some of the largest and most successful General Contractors and Construction Managers in our country and has worked on some of the highest profile projects in multiple southern states.
In support and compliance with Forest Stewardship Council®, TCR is among a select group of certified distributors for the retail sale and installation of wood door products on LEED accredited projects.
Our practice and success has stemmed from great communication and understanding with the client and our greatest compliment is the repetitive business we've received from clients year after year.
"Service is our business because it is people doing business with people."
Our Mission
To increase our market share, quality, and profitability – by consistently providing first rate services and products to our clients at competitive prices.
Our Corporate Objectives are:
Provide the highest quality of building materials, security products, professional consulting and services to our customers.
Make integrity and excellence in service our most valuable assets for both our company and ourselves as individuals.
Provide an ample and continuing corps of professional people capable of demonstrating superior accomplishment.
Provide for the sound growth, continuity and economic prosperity of the company.
Seek out and develop new ideas, products, and services that will benefit our present and future clients.
Contribute as representatives of the company, to the improvement of the cities and communities in which we live and engage in business.